our story.
Z Line Lavender Farm was founded by Jennifer Merwin Busfield 5 years ago. Over 500 plants and 5 varieties of lavender are farmed on the "home ranch" next to her grandparents house in Clarksburg, CA - more specifically on Z Line Rd. Each season the lavender is harvested and processed by hand to package into custom sachets.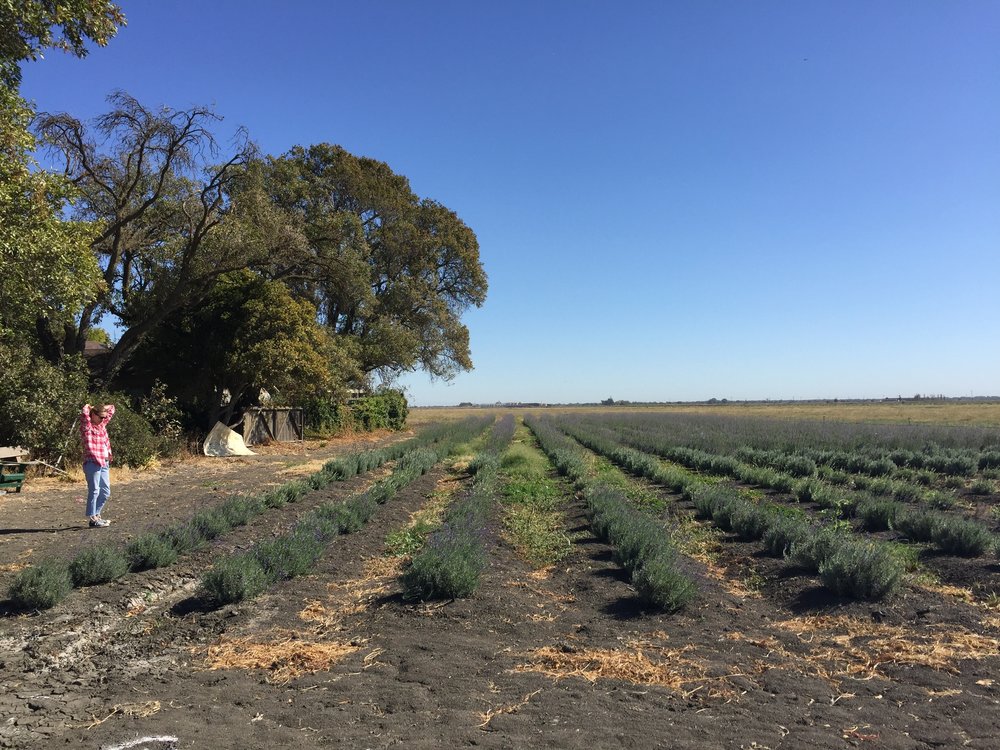 Jenny is a fifth generation Californian and a fourth generation farmer. She grew up working the dichondra fields and driving the tractors.
Each sachet is hand-sewn in Jenny's home studio. Custom fabrics are sourced both locally and abroad; varying based on whether they are custom orders or special collections. Each collection is heavily influenced by the fabric chosen.
Jenny visits different markets and art expositions across California with her lavender. Custom orders are also available through her directly. Additionally, current product is often featured on her instagram @zlinelavenderfarm and can purchased there. For bookings and custom orders please contact her at jenniferbusfield@me.com.